HEALING HAPPENS FROM THE INSIDE OUT.
 Your resources for healing are WITHIN YOU. The stress and anxiety of living may have distanced you from recognizing this innate resiliency; however, together we can deepen your trust within yourself and your intuitive instincts. Whether you are trying to integrate experiences from your past or your present, we can target your concerns and bring closure to the thoughts, feelings, behaviors, and memories that get in the way of your peace and happiness.
Perhaps you are also a parent managing the overwhelm that comes from caring for yourself and others. You may have particular concerns for your children and their well-being. Through art, play, and parent coaching we can restore open communication and trust within your family system.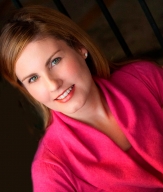 Kristin is a somatic psychotherapist and play therapist that offers nearly 21 years of experience collaborating with clients of all ages. Kristin integrates Somatic Experiencing (SE) with Bodywork and Somatic Education (BASE), Dynamic Attachment Re-patterning Experience (DARe), Eye Movement Desensitization and Reprocessing (EMDR), play therapy, sandtray therapy, and therapeutic art interventions. Kristin specializes in processing early, attachment developmental trauma, traumatic grief and loss, complex PTSD,  interpersonal and sexual violence, trauma from medical procedures and motor vehicle accidents.
Kristin's intention is to offer clients a collaborative, calm space for exploring their deepest questions and vulnerabilities. Kristin brings a compassionate, creative, and intuitive style to this work. Kristin invites clients to be curious, rather than critical, of their struggles and to seek answers through play, metaphor, and the subtle cues from their nervous systems.